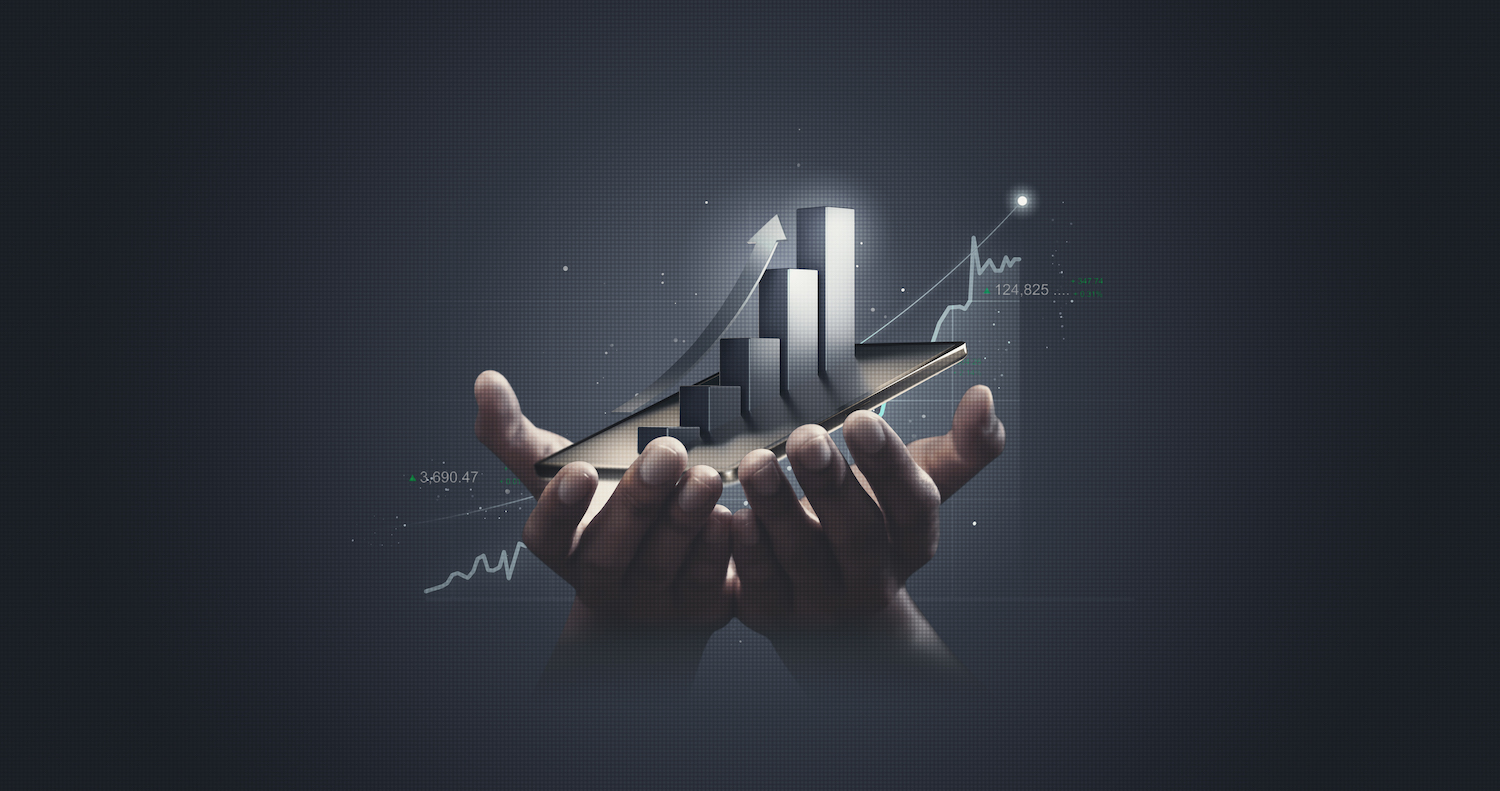 Most people don't think of online casinos as investment, but rather as fun places to win or lose money. But is it possible to invest in online casinos in the same way as in the stock market?
In a way, yes, but less often the investment is aimed at a single online casino. Instead, typical investment objects are game providers, operators, payment methods, casino platform manufacturers and many new startups.
The online casino industry has been growing rapidly over the past decade, and it's never too late to start investing in this fast growing market. It's definitely an exciting and volatile market – just like gambling itself!
So get to know the many opportunities in more detail and learn how to invest in the online casino industry.
How to invest in online casinos – options
Many people have certainly not thought about the investment opportunities in the casino industry when playing games, but if playing at online casinos is close to your heart, then there are plenty of opportunities in addition to gambling itself.
As incredible as it sounds, iGaming is now a $60 billion industry that offers investment opportunities at every turn.
Next, we will tell you more about the most popular investments in the industry and give you a few handy tips at the same time.
Game providers
Of course, the most significant players in the field include game studios that produce casino games. Every online casino has the most popular games from, NetEnt, Play'n GO and Microgaming, for example,  so it goes without saying that the big money moves in this sector.
The biggest game providers are huge listed companies, whose shares offer an interesting investment opportunity.
For example, Evolution Gaming, the largest player in the industry, has grown over the years and has redeemed several gambling industry companies under its name. The Swedish game company, founded in 2006, is known for live games, but through many acquisitions it has expanded its repertoire and increased its turnover rapidly.
In 2017, Evolution was listed on the Nasdaq Nordic stock exchange. During the first couple of years, the value of the share hovered around 100 Swedish kroner, while in the spring it reached its peak with a value of more than 1,600 kroner. After that, the rate began to decline and offered several interesting swings in 2021-2022, making Evolution Gaming an exciting investment target.
In 2020, Evolution created a sensation by buying game provider Swedish NetEnt for 1.8 billion euros. Since then, the stock (EVO:SS) has been on a steady rise and has offered good value for investors' money.
As you've probably noticed at online casinos, there are a huge number of game studios these days – the best casinos can have over 100 of them. There are also many smaller providers, whose growth you might want to catch up with in the early stages!
Operators
The well-known operators behind online casinos are naturally also among the major players in the field. Famous names such as Kindred Group and LeoVegas offer a wide range of services and own numerous online casinos and betting sites. Both companies are listed on the Stockholm Stock Exchange and offer an easy investment target.
The biggest operators are stable investments compared to the smaller players in the industry, but they also offer excitement and good opportunities if you manage to follow the industry closely. They are also suitable as an investment target for anyone – at least for those investing in the industry for the first time, well-known operators are an excellent starting point.
Kindred Group
Kindred Group's online casinos are websites loved by Finnish and Swedish players, some of the old casinos ("vanhat nettikasinot" in Finnish) have been operating for over two decades. Who hasn't heard the names Kolikkopelit.com, Maria Casino, Unibet or Casinohuone? At least every Finnish player has heard these names. Kindred Group's portfolio is respectable and the success is commensurate with it.
The company, originally known as Unibet, was founded in Sweden in 1997, and it was listed on the Stockholm stock exchange in 2004. The growth in the early days was steady, until in 2014 the share value started to rise. Since then, the company's stock price has experienced several ups and downs, making Kindred Group an interesting investment. The company's turnover in 2017 was 887 million euros.
LeoVegas
Launched in 2011, LeoVegas is known for its world-famous online casino and especially for its top-notch mobile site, which has won several prestigious awards in the industry.
The company experienced significant growth just as mobile games became more common, because the technology it offers and the innovativeness of the owners made LeoVegas a pioneer in the field of mobile casinos.
The company was listed on the stock exchange in the spring of 2016, and the value of the share increased almost threefold during 2017. This was followed by a sharp drop in 2018. The company's size is also indicated by its turnover of 3.3 billion euros.
William Hill
William Hill, one of the legends and giants of the gaming industry, is known as one of the most significant betting brokers in the industry. William Hill is listed on the London Stock Exchange, and the company's turnover is almost 1.8 billion euros.
A significant difference to other big operators today is William Hill's age, as the company was founded in 1934. The almost 100-year-old betting company therefore has a long tradition and a solid reputation in the field. William Hill Casino is also particularly popular, especially in Great Britain.
Over the years, William Hill has bought countless betting offices and other players in the industry, and has been involved in many significant deals with, for example, Playtech.
Invest indirectly in new casino payment methods
One good possibility is to invest in other players in the gaming industry, who are not necessarily directly involved in the operations of the casinos themselves or in the games. One of these players are new payment methods.
Payment methods coming into the industry offer good potential if you manage to invest in new interesting payment methods right from the start of the growth phase. For example, Brite, which belongs to more recent acquaintances, is one of these, and new ones appear on the market all the time.
It is always worth following the development of money transfer methods, as you can indirectly invest in new and innovative payment methods in the casino industry, which at best offer plenty of variation and a higher risk level for investors who dream of excitement.
Future of the iGaming industry
The gaming industry has been booming for a couple of decades now, and at least it doesn't show any significant signs of slowing down – although significant risk factors are always in the air when talking about gambling.
It is at least certain that new online casinos continue to emerge like on an assembly line and the passion for gambling is not disappearing anywhere. It is also very likely that there will be new and even more wonderful innovations in the field of artificial intelligence and virtual reality, for example.
Different payment methods as well as license and law reforms can also significantly affect the development of the industry. For example, the payment blocks planned for Finland would significantly change the trend of the online casino industry in our country and make it difficult to play in foreign casinos.
However, if you are interested in investing in the industry, there will still be plenty of opportunities – and according to all logic, they will only increase from here.
Investing in the gambling industry – the biggest risks
Of course, risks are part of all investment activities – there is no such thing as a guaranteed profit. Risks are at their lowest in safe funds or a bank account, but in that case higher productivity remains just a dream. Investing in the gambling industry is rewarding, but also risky.
Of course, a lot depends on which part of the gaming industry you want to invest your money in. For example, if you buy shares of a stable and long-standing operator, the risks are more moderate than if you were to invest in a new startup company that produces games.
However, here are a few examples of the biggest risks when investing in the gambling industry:
Possible legal reforms related to gambling
Sudden changes in the industry, such as discontinuing or replacing a certain product or service with a new one
The volatility of share values ​​can be high compared to many more stable sectors
New technologies and innovations can always displace the old ones
Tips when investing in online casinos
Whether you invest in operators, game providers or payment services, the gambling industry offers many opportunities and threats. You have to be well-versed in the industry before you should consider investing. Who would want to go buy a pig in a poke? Especially when it comes to a rapidly changing industry that is constantly driven by new innovations, there are plenty of things to take into account.
Below we have put together a few basic tips that will help you get off to a good start in your investment dreams.
See what kind of experiences players have with the company's casinos
Especially about casino operators, what kind of online casinos it has brought to the market says a lot. Are gaming sites popular among players? Are they getting good reviews from critics? Are the casinos ultimately safe and reliable? All of these questions affect the company's credibility, quality and, ultimately, value.
For example, the casinos of Kindred Group and LeoVegas are definitely among the best in the industry, which also speaks to the fact that a successful and reputable company operates in the background. So, of course, you should prefer reliable and high-quality players in the casino industry as an investment target.
Read the latest industry news
No matter what sector you invest in, reading current news is an essential part of an investor's everyday life. The more you know about the changes and events affecting your industry, the more thoughtful decisions you can make as an investor. The same applies to the gaming industry, where something new is happening all the time.
Do you still remember when Evolution Gaming announced in 2020 that it would buy NetEnt, the industry's most prominent slot game provider? Those news caused a real hurricane in the iGaming industry and significantly shook the operations of Evolution and NetEnt, while also affecting the industry more broadly. Therefore, acquisitions in particular are significant in the casino industry. When you are informed about these big events, you can time your own investments better.
Stay on top of how casino technology is developing
In 2016, Trustly launched its new innovation, which offered players the opportunity to play games directly without first registering a game account. This invention called "pay n play" revolutionized the entire online casino industry and completely changed the way we were used to playing.
Trustly's pay n play is a such technological invention that changed the industry in an instant. The same can be said about the explosive growth of mobile gaming, which LeoVegas had prepared for from the beginning and managed to dominate the field of mobile gaming for years thanks to it.
The better informed you are about the industry's technology and its development, the better you can anticipate important changes and make more considered investments.
Summary
The casino industry is an interesting and rewarding market for investments, as long as you know what you are doing and keep a close eye on the industry.
Great changes have taken place among online casinos and their operators, game providers and payment methods in the last decade, which has naturally aroused the interest of investors.
Continuous new innovations and trends also bring volatility to the industry. Investment opportunities for all risk levels are available, from safer investment offered by large operators to more challenging and risky investments by new startups.
The gambling industry is full of excitement and risk – just like playing in a casino. Whether you want to invest in the most popular game studios or, for example, a new payment service, it is worth following the development of the industry closely and reading the news, as well as keeping an eye on possible legal reforms or technological changes that can shake the value of your stock portfolio in one direction or another.