Nigeria Fintech Revolution Summit 2023
17 March, 2023 | Press-releases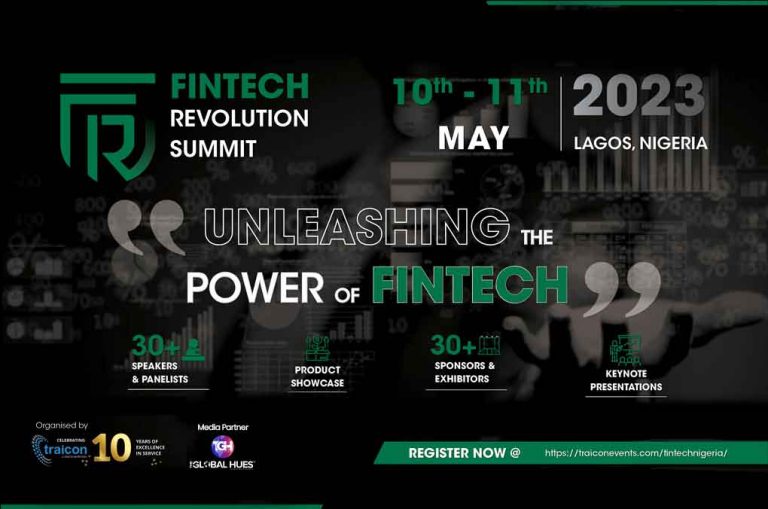 We TraiCon Events will be hosting Nigeria's premier fintech event titled as "Nigeria Fintech Revolution Summit" scheduled on 10th & 11th May 2023 in the Lagos, Nigeria. This forum will be attended by over top 300+ participants includes BFSI experts, fintech leaders, ministry & central bank authorities, investors & corporates across the west africa.
This summit aims to bring together fintech leaders & BFSI experts to discuss and deliberate the trends around financial technology and investment opportunities for finance sector. This dedicated event is the best opportunity to discover why the Nigeria will become the Africa regions second leading financial services hub. FinTech founders, central bank officials, FSI experts, regulators, policy-makers, technologists, entrepreneurs, investors, academics and media from around the world will come together to learn, discuss, debate and network.
Featured Speakers
Wasiu Popoola – Chief Digital & Innovation Officer at Parallex Bank Ltd Nigeria
Victor Olojo – National President at Association of Mobile Money & Bank Agents Nigeria
Bipul Deka- Chief Digital Officer at First City Monument Bank Limited Nigeria
Oluremi Tinuolu Gabriel – Head, Digital Channels at Access Bank Plc Nigeria
Senator Ihenyen – Fintech Lawyer, Founding Editor at Crypto Asset Buyer Nigeria
Paul Ruru Mbuguah – Founder and Group CEO at Eclectics International Limited Kenya
Attendees Profile: Chief Financial Officer, Head of Digital Payment, Head of IT, Head of Fintech, Chief Information Officer, Head of Retail Banking, Heads of Customer Experience, Angel Investor, Head of AML, Head of Financial Regulatory.
Many fintech and banking technology solution providers, cybersecurity companies, E-Payment & wallet companies, threat management, forex software and payment gateway companies would be participating in the Fintech Revolution Summit as Sponsors as Sponsors who will be showcasing their host of solutions including few of the top solution providers such as Eclectics – Silver Sponsor and WeVesti  – Startup Exhibitor.
For more information please contact: Eng. Prasanna, Event Producer at TraiCon Events – Email: [email protected] or Mob: +0091-7708523918