Microfinance Tech Summit is shaping the future of microfinance digitally
20 December, 2022 | Press-releases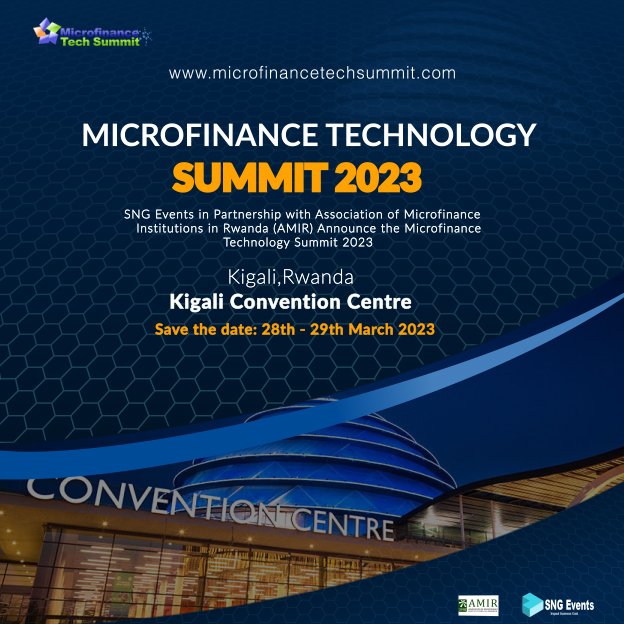 SNG Events in Partnership with the Association of Microfinance Institutions in Rwanda are organizing the Microfinance Technology Summit on 28th – 29th March 2023 in Kigali, Rwanda; at Kigali Convention Centre.
Microfinance Technology Summit aims to create and strengthen bond between Microfinance institutions and technology companies who own great tech solutions for them. It will bring together over 500 of the most senior representatives from Africa's microfinance institutions, Banks, regulators, policy makers and technology companies.
Microfinance Technology Summit is the only platform where you will know exactly what the sector is expecting and challenges for you to design the right solution for tomorrow.
Please visit https://microfinancetechsummit.com/ for more details